Breast Reduction Surgery – Regaining your Confidence and Comfort
INTRODUCTION
Breast reduction or reduction mammoplasty is a welcome treatment for women willing to reduce their disproportionate huge breast size in proportion with their body. Successful completion of the surgery leaves the females with a confident inner self. While it works effectively in regaining aesthetic appeal, it also helps one get away with the hassles of breast sagging due to growing age. This is a reconstructive plastic surgery that in turn gives you a better cosmetic look too.
ARE YOU AN IDEAL CANDIDATE FOR BREAST REDUCTION SURGERY?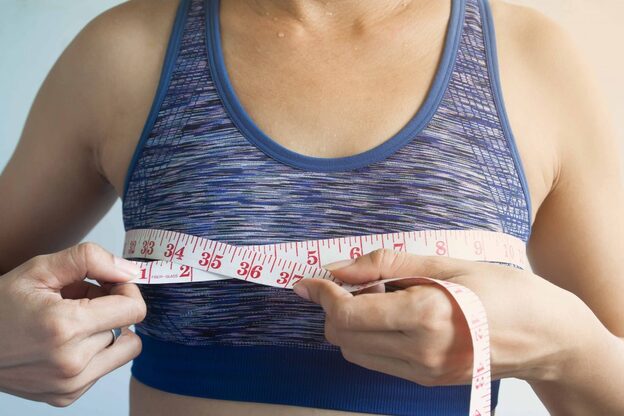 You are a suitable candidate for this procedure if your large breasts are creating:
Pain in your neck, back or shoulder.
Problems in doing certain physical activities
Hassles in putting on clothes and undergarments
problems in finding proper clothing
if you are getting abnormal comments while in society
if you have recurrent rashes and fungal infection underneath the breasts.
It is better not to opt for breast reduction surgery if:
You have diabetes or any heart disease
You want to pregnant in future
Find a Plastic Surgeon in Your Area
Find Top Surgeons in India by Procedure
Find the Cost of a Procedure
CHOOSING THE BEST SURGEON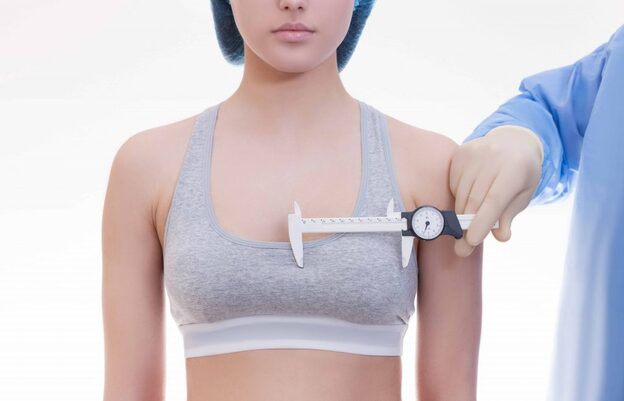 Make sure to approach the right cosmetic plastic surgeon if you really aspire to end your large breast worries. Here are some essential checkpoints for the same:
Board certified surgeon would be the best to consider
He should possess significant record of performing breast reduction surgery
Try going through some before and after surgery photos of his patients
Look for online recommendations, patient reviews, success percentage, etc.
how do you feel the consultation
PROBABLE RISKS OF BREAST REDUCTION
While going under the knife for breast reduction, be prepared to face any of these risk conditions:
Failing to follow precautions may cause bleeding or infection
Allergies to any of the drug or dressing materials
Inability to breastfeed
Development of scars
Disproportionate breasts, necessitating correction surgeries.
BREAST REDUCTION OPTIONS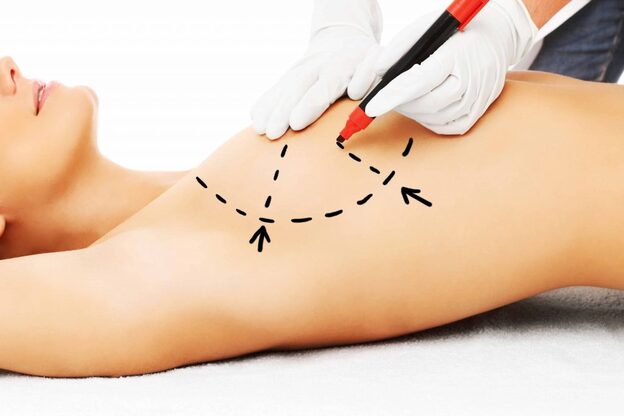 Depending on your health condition and the surgeon's suggestions, you can choose for any of these breast reduction surgeries.
Breast Reduction with Liposuction
Liposuction is feasible for patients who want small to moderate reduction in breast size. The method involves removing the fat from the targeted skin to make the breasts smaller and symmetric. Usually, the ideal patient for this surgery should have big breasts because of fatty tissues. The procedure leaves very small or inconspicuous scars, hence making it an ideal choice for most of the patients. It is however not suitable for women having sagging breasts.the skin retraction happens in young females but limited in aged ones.
Vertical Breast Reduction
This method reduces breast size and eliminates sagging. The surgeon makes two incisions to get away with the fatty, skin and breast tissues. The result is possibly a firmer, firm and adorable shape. It may leave noticeable scar around and beneath the nipples, which you can hide easily.This procedure is ideal for moderate size breasts.
Inverted-T Breast Reduction
This procedure is ideal for patients wishing to:
Get maximum breast size reduction
Reshape and minimize their breast size
Get symmetrical breasts
The surgeon makes three incisions to remove the tissues. The surgery will leave scars under the nipples and one beneath the breasts. Usually the lower incision is hidden in an inframammary crease. so practically speaking it looks like only vertical scar technique. It can reduce quite a big amount of breasts.
COST
The cost of breast reduction surgery may differ depending on the size of the breasts, method you select , the location of your city. Expenditures for consultations and medicines would be additional. However, much will depend on the type of surgery you undergo.
BREAST REDUCTION – PREPARATION
Before starting, the surgeon will measure your breast and click photos. The patient should discuss the expected results so that the surgeon could work accordingly. He will recommend you to undergo any of the three procedures mentioned earlier depending on your suitability, medical history and budget constraint.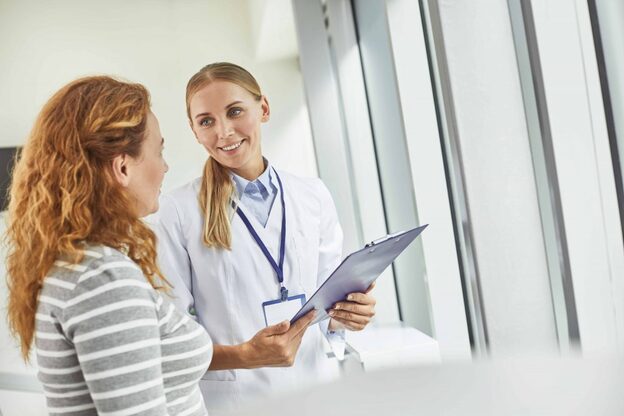 Frank Discussion: Realistic expectations will help you get satisfying results. Talk to your surgeon about the hassles you feel because of large breast size.
Prerequisites: Quit smoking at least two months before the surgery. Avoid using aspirin or anti-inflammatory drugs for 4 to 6 weeks prior to the surgery.
Be home prepared: Ask someone to keep plenty of ice, towels and loose fitting clothes ready at home. You will need them as you go back after the surgery.
PERFORMING BREAST REDUCTION SURGERY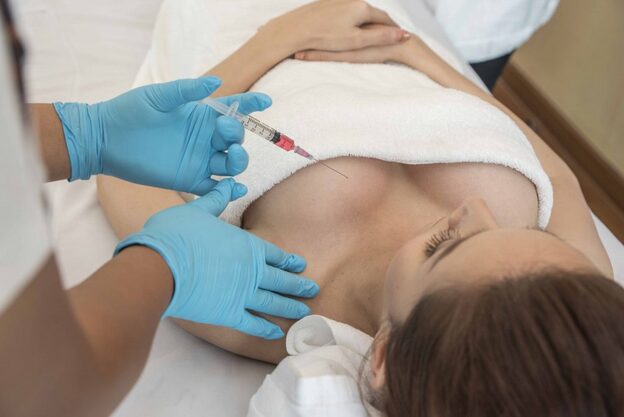 The surgeon will perform below steps as a part of breast reduction surgery:
Administer general anesthesia or local anesthesia before the surgery.
Create incisions in the targeted portion to remove unwanted fat, skin and breast tissues.
Relocate nipple to improve sagging breast
Close incisions with sutures.
Use of drainage tubes to reduce swelling during recovery time.
Cover breasts with surgical bra for faster recovery.
After surgery, the staff will keep you under observation in the recovery room. Due to administering general anesthesia, you may take some time to regain consciousness. Later on, you may go home with someone's help.
AFTER SURGERY CARE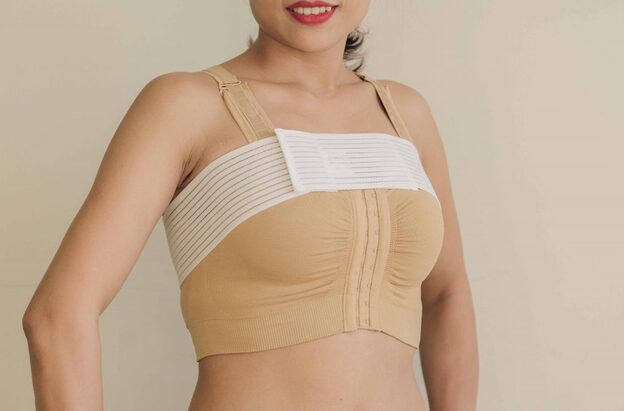 The surgeon will advise you the following for speedy recovery after the surgery:
Avoid physical activities for at least 7 days.
No exercise for at least 30 days.
Avoid household chores that may exert pressure on breasts.
Don't take shower for a week.
Take complete rest from work for 1-2 weeks.
Start engaging in small chores only after a month.
Take additional care of your breasts in every condition.
Put on special bras to support bra.
Go on walking to avoid swelling of legs from bed rest.
SURGERY RESULTS
Mostly, you will get immediate relief from back and neck pain, but it could even take around a week at times. Hence, wait at least for a week or two to get the intended results. In case of any complication, or excess pain in the operated area, make sure to consult your breast reduction surgeon instantly.