Having a child is the most precious blessing for a woman and what not she goes through to get this blessing in her life. Her body undergoes a lot of pain and changes during the pregnancy and after childbirth as well. She tends to gain more weight and her skin becomes loose with saggy breasts and buttocks. It becomes very difficult for her to get back in shape afterwards. Even after continuous exercise and dieting, she is not able to achieve her ideal body type.
IS THERE ANY EFFECTIVE SOLUTION TO RESTORE YOUR BODY SHAPE AFTER CHILDBIRTH?
Yes, of course! There is a competent treatment available for this, which is known as Mommy Makeover. It helps you to get back in shape with its combination of surgeries. This procedure gives long-lasting results (if carefully performed by an expert) by restoring your body shape after giving birth to a child.
The combination of surgeries performed in Mommy Makeover includes the following:
Breast Lift
Breast Augmentation
Buttock Augmentation
Tummy Tuck/Abdominoplasty
Liposuction
Vaginal Rejuvenation
THINGS TO CONSIDER BEFORE THE PROCEDURE
This surgery ensures the restoration of your body back to its original look that was before your pregnancy. However, there are multiple things to be considered before deciding on this procedure, which are as follows:
Under this process, the body goes through a huge amount of change. So, it is better to opt for this treatment only when you do not have any plans for a child in the future.
This surgery can only be performed when you have stopped breastfeeding your child as this procedure includes surgeries like breast lift and breast augmentation , results would be somewhat lost otherwise.
It is also advised to reduce your weight as much as you can before going through with the process. Weight gain or weight loss after a Mommy Makeover will affect the outcomes of the treatment.
You should quit smoking or intake of any medication 6 – 8 weeks prior to the procedure.
During the consultation with your surgeon, it is of utmost importance that you be clear about your expectations so that the doctor can decide on the suitable combination of the surgeries to be performed.
To prepare your body to undergo this combination of surgeries, you must make sure that you are completely recovered from

Find a Cosmetic Surgeon in your Area

THE PROCESS OF MOMMY MAKEOVER

The surgery being a combination of different procedures, takes a little longer than the other surgical treatments.
The surgeon will administer anaesthesia to numb your body and then proceed with the method according to the requirements of your body.
After performing the combination of required surgeries like breast augmentation, tummy tuck, liposuction., you will be kept under observation for a sufficient amount of time.
After the complete surgical procedure, the doctor will cover the incisions with bandages and gauze.
RISKS ASSOCIATED WITH MOMMY MAKEOVER
This surgery is a major procedure which is far more demanding one because of the involvement of different procedures being performed at once. It is even more important to ensure that your surgeon and his team of anesthetists are doing these kinds of procedures routinely. Also these procedures should be done ad hospital/institution based facilities with proper ICU care and not from clinic based setups. Some of the risks involved are:
Pain, Swelling, bleeding or discomfort over the operated area.
Damage to the nerves of the treated area which might cause loss in sensation. This usually improves with time for most.
Asymmetry of the surgical body parts in comparison with rest of the body. This may need touchup surgery if significant.
However, the chances of such risks are quite less and happen in very rare cases.
RECOVERY AND AFTER-CARE
First 3-4 weeks after the surgery are very crucial. You will need a helping hand to assist you during the recovery period. Some important instructions to be followed are mentioned below:
Always sleep in a comfortable position and consult your surgeon for which position to sleep in, as per the procedures performed on your body.
To prevent unnecessary clotting of blood, wearing a pressure garment, avoiding straining or sudden vigorous high impact activities should be avoided.
Make use of soft pillows while returning home after the surgery.
To support the breast, you will have to wear a special bra, and compression garments might be used to protect the newly operated areas.
Take medication prescribed by your specialist regularly and avoid any stressful activity.
If any kind of problem arises in between, you must consult your surgeon immediately. You can go back to your normal routine within a few weeks, depending on the speed of recovery. Your surgeon will guide you through.
You need to be very kind and careful with yourself while recovering. Your body must be given proper time to heal as a lot of procedures are performed simultaneously. Thus, Mommy Makeover can get you back to your natural body type after childbirth.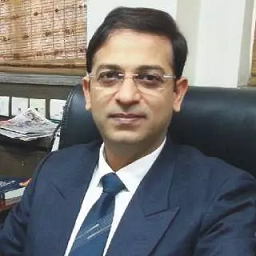 Dr. Sumit Malhotra
THE INFORMATION IS BEING PROVIDED BY COSMETICSURGERY.IN AND HAVE NO INTENTION TO REPLACE THE MEDICAL ADVICE OF YOUR DOCTOR. PLEASE CONSULT YOUR DOCTOR DIRECTLY FOR ADVICE ABOUT A SPECIFIC MEDICAL CONDITION. THIS DOCUMENT WAS LAST REVIEWED BY DR. Sumit Malhotra, PLASTIC SURGEON ON: 12-JUN-2020
Surgery Before & After Photos